MILK AND HONEY FAITH spiritual nourishment for your heart and home
5 ROADBLOCKS THAT CHRISTIAN BLOGGERS FACE
(This post contains affiliate links but all opinions are my own)
You've done it! You've taken that giant leap of faith and started blogging about your faith in Christ. Your blog has been established among your peers and you may have even made some connections. All of a sudden, reality sets in about how much actually goes into blogging. Everything may have started off smoothly but now you are faced with roadblocks that threaten to deter you. Don't be discouraged for you are definitely not alone. Can I just give you a hug right now and tell you that I've been there? Let's get through these issues together…null
Blog Themesby milkandhoneyfaith
Powered by Creative Market
5 Roadblocks in Christian Blogging
Spiritual Warfare – Please do not be surprised when it feels as if everything is going wrong. Our adversary HATES what you do and will try anything he can to put an end to God's work. Perhaps you are getting hit financially, medically, and emotionally. Relationships are falling apart at the seams and you have no idea why. There are spiritual forces at play here and you will do good to put on your armor and pray for strength. The devil does not play fair and he will hit you where it hurts.
"For we are not fighting against flesh-and-blood enemies, but against evil rulers and authorities of the unseen world, against mighty powers in this dark world, and against evil spirits in the heavenly places."
Ephesians 6:12 NLT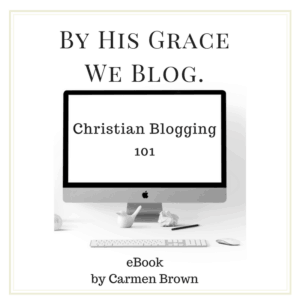 Grab Carmen Brown's eBook "By His Grace We Blog"
To encourage you on your blogging journey
Lack of Time with Jesus – There is so much to be done in the blogging world. You have content to write, there are newsletters to send, and there is social media to keep up with. It can be so tempting to put off our alone time with the Lord to squeeze something else in. The truth is that the enemy is jumping for joy when we do this. He doesn't want us to be spiritually fed and geared up for our fight. He'd rather have us relying on our fickle feelings so that we can start doubting what it is we are supposed to do. Without His word guiding us we are bound to make wrong turns. In order to know where we are headed we need Him holding our hand every step of the way.
"Your word is a lamp to guide my feet and a light for my path."
Psalms 119:105 NLT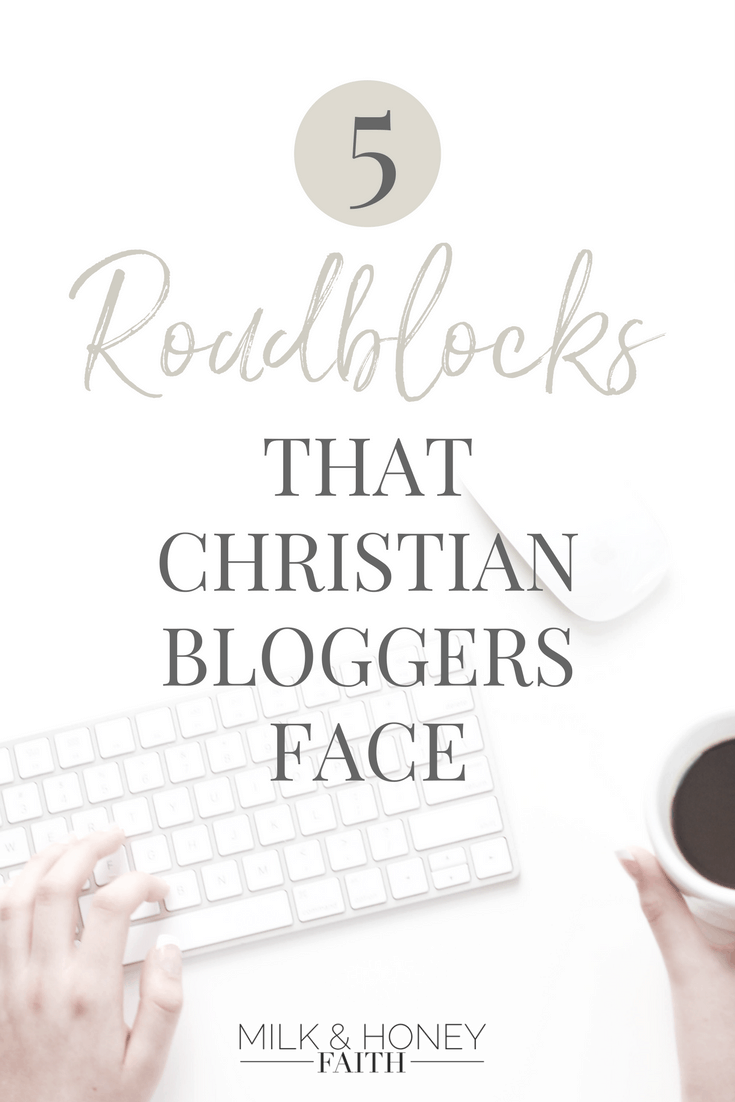 You may begin to feel like you are being bombarded with information and suddenly it feels as if there isn't enough time in the day to get everything done. Slowly but surely, you are starting to feel overwhelmed. It's easy to feel like you aren't doing enough and that you should be doing more because everything out there is saying you should jump on their bandwagon. I get it and I've fallen victim to it. The truth is that it's easy to get your priorities mixed up when you are in this state. Remember to hold onto what is true and right. God first. Family second. Let's break this down a bit…
– You should be praying on each decision that you make with your blog including which courses to take, which strategies you implement, etc. There is nothing to big or small for the Lord and He will give you the wisdom you need to make the correct choices instead of making too many all at once. You'll also be wise to pray about what you should be saying yes to so that you are not adding too much to your plate.
– Your obligations to your family should not be playing second to your blog. For example, the dishes are stacking and laundry is piling up. Your to-do list is beginning to burden you. Which choice do you make? Do you blog for an hour or do you use that hour to take care of responsibilities at home? I assure you, that if you choose blogging the overwhelming feeling will just keep piling up till there's no where to go but down.null
As you continue to make wise decisions with your time you will find that the overwhelming feeling will lessen. The Lord promises to lessen our loads so no better reason to bring everything to His feet.
"Seek the Kingdom of God above all else, and he will give you everything you need."
Luke 12:31 NLT
Dwindling Numbers – It is easy to get caught up in the numbers game and compare yourself to other bloggers who seem to be having more success than you. Please try to refrain from this type of thinking. As you see your numbers go up and down you may start to feel defeated. Maybe you're wondering why you even started blogging in the first place. This is a definite roadblock that can run you right off the road if you are not careful. It is likely that you did not start blogging so that you could focus on how popular you might become, but how you could make an impact for God's glory. Try and remember that when you become tempted to stay focused on the numbers aspect of blogging. It is better to be faithful in what you have been given. Keep going no matter what the analytics tell you.
"Pay careful attention to your own work, for then you will get the satisfaction of a job well done, and you won't need to compare yourself to anyone else."
Galatians 6:4 NLT
Unworthiness – This roadblock is last but certainly not least. I can't even tell you how many times I have questioned my calling. It makes no sense to me, and yet it makes perfect sense to God. When God gives me a mission, the enemy is there to pounce on my courage and I know I'm not alone in this. The simple truth is that Jesus doesn't call the qualified, he qualifies the called. If I let my feelings of unworthiness dictate how I lead my life then I won't get anything done.
"It is not that we think we are qualified to do anything on our own. Our qualification comes from God. He has enabled us to be ministers of his new covenant."
2 Corinthians 3:5-6 NLT
Lovely Fontsby milkandhoneyfaith
Powered by Creative Market
Breaking Through
All of these roadblocks might be threatening in nature but His word and Holy Spirit are just the detours we need to get the job done. As we learn to break through the barriers our endurance has the chance to grow. Then we will be better equipped so we won't shrink back from the next battle. We will be able to fight the good fight.
"We can rejoice, too, when we run into problems and trials, for we know that they help us develop endurance."
Romans 5:3 NLT
If you are searching for help with building your blog and establishing an online presence then I highly recommend an eBook by Carmen Brown from Married By Her Grace called "By His Grace We Blog". Carmen touches on various challenges that we face as bloggers and she gives biblical insight to help guide you through them. There isn't another book out there that I could recommend more. You can purchase yours here.
I'd also like to extend a personal invitation to anyone who is an established Christian Blogger to join Carmen and I in a private Facebook Group. You will find it's a place of encouragement and support while on your blogging journey. We only ask that you are able to provide your blog link upon request. The group called By His Grace Bloggers and you can join here.
I am looking forward to hearing from you.
Be blessed,